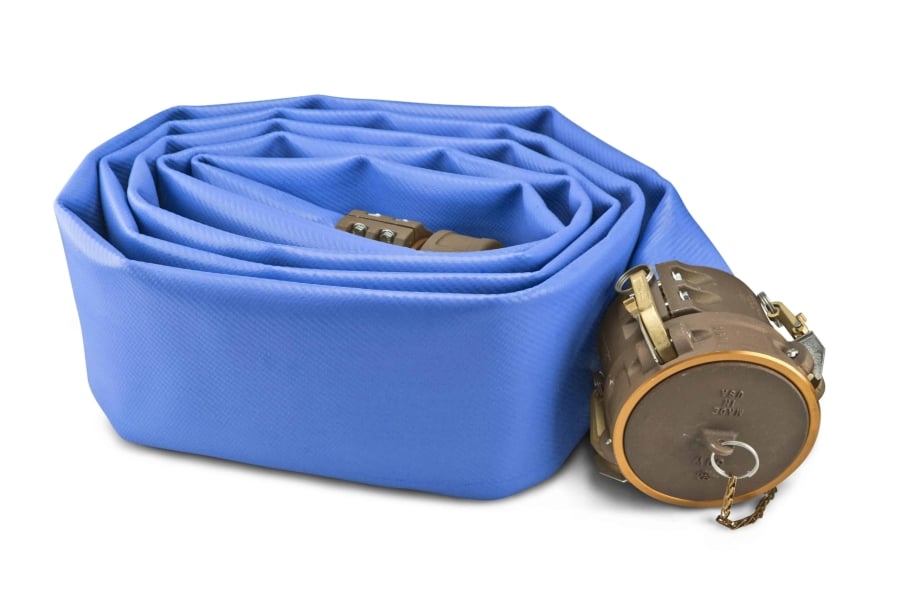 September 30, 2019
BullDog Aqua Guard Hose Product Receives NSF-61 Certification
ANGIER, NC (September 30, 2019) – BullDog Hose Company, a premium hose manufacturer located in North Carolina, has rolled out new product designs and offerings over the last year. Recently, the company released its latest product, Aqua Guard™. The product is designed to transport potable water, or water that is for consumption. The Aqua Guard gives more flexibility to municipalities, the military, and other organizations that require this type of hose. What sets this Aqua Guard apart from other products on the market is its NSF-61 certification. BullDog is one of few North American companies to obtain this certification for transporting drinking water. 
NSF-61 is a set of national standards that relates to water treatment and sets specific requirements for the control of equipment that comes in contact with consumable water. The National Sanitation Foundation (NSF), a third-party organization that evaluates such products, conducts a series of different tests to determine if the hose is able to meet the standards.
This certification is important as it provides users with the knowledge and confidence that they have a product that is tested according to rigorous industry standards. The certification is not a one-time event, it involves long-term on-site visits to evaluate raw materials and manufacturing facilities.
"We are proud of all the hard work our team has put into the quality assurance and manufacturing of Aqua Guard," said Jeffery Benker, South East Regional Sales Manager for BullDog Hose. "This product is going to help a lot of people and change lives when the need for access to clean water in difficult or challenging situations arises. Like the rest of our hose products, Aqua Guard is designed to get the job done the right way."
Built to the BullDog Hose standard, Aqua Guard features a unique "through-the-weave" one-piece construction. This provides superior performance and durability. Users of BullDog hoses can expect a long service life since the product is resistant to abrasion, corrosion, scaling, chemicals, UV, ozone, weathering, hydrolysis, and microbiological attack.
Browse our website for more information on BullDog Hose Company's quality American-made hoses for every industry.