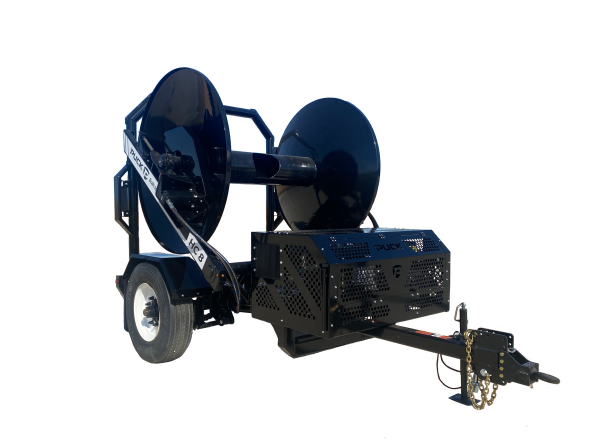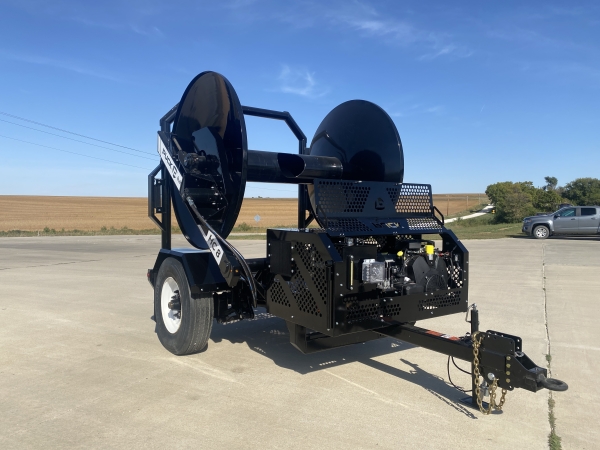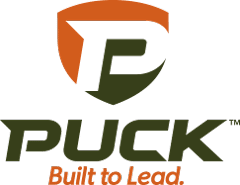 Traditional Hose Cart
Puck hose carts are built tough to perform under the most grueling conditions. Navigate through tough terrain with ease, whether you're transporting large diameter hose for fuel, water, or other liquids. The two-way hydraulic roll and axle articulation makes for quick and easy deployment and retrieval of large diameter hose. The smooth, domed edges of the industrial hose cart protect your hose from rolling, kinking, or twisting. The patented Arch Guard keeps hose from falling off the sides. This means less punctures and tears, leading to less maintenance and downtime. The HC 8 Industrial Hose Cart can hold up to 1 mile of 6″ hose or 1/2 mile of 8″ hose.
Designed for single person operation, the simple in-cab functions saves time, which means you can cover more territory. Laying out and rolling hose is effortless with a pivoting tongue and an inching valve for feeding hose behind the cart. Between the ease of transport and high carrying capacity, this industrial hose cart is ideal for potable water transfer, oil & gas, municipalities, industrial firefighting, and more.
Traditional Cart Features
Two-way hydraulically powered roll
Puck Arch Guard
Domed reel ends
Hydraulic axle articulation
Leaf spring suspension and heavy-duty axle
Open/close hydraulics hand valve
Interchangeable hitch
Hydraulic hose rack
Caged decking
No de-clutching devices
Capacity to hold 1 mile of 6″ hose or 1/2 mile of 8″ hose