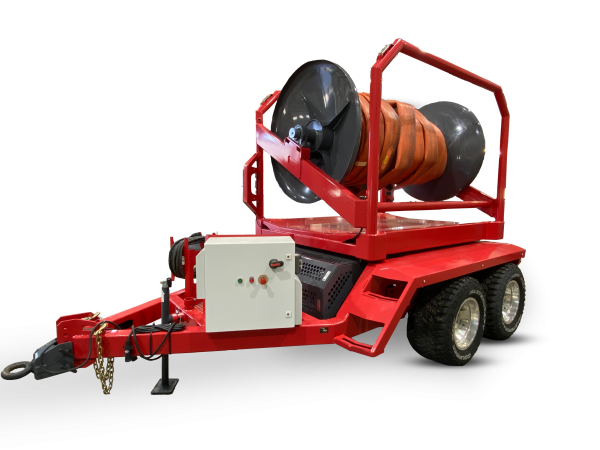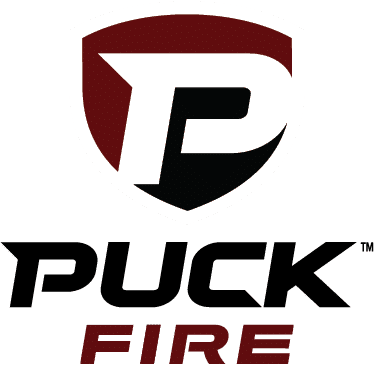 Turn Table Reels
Built tough, Puck Hose Carts are designed to transport hose for water or other liquids.  Maximizing hose life and large enough to move high volumes of water, Puck Turn Table Reels are the epitome of proven performance.
The two-way, hydraulically powered reel is designed for a single operator to free up workers and decrease downtime. Laying and retrieving hose has never been easier or quicker, with a hydraulic hose rack on a slewing bearing swivel to offer 120 degrees of rotation. Puck's patented Arch Guard and domed reel ends keep the hose from twisting, rolling, kinking, or falling off the cart. The A-frame chassis has an interchangeable hitch and the tandem axles sit on rugged tires for increased traction.
Puck Turn Table Reels also feature DOT LED light kits with battery breakaway for ease of transport to operational sites, as well as electric brakes and leaf spring suspension. The powerpack on the front of Puck Hose Carts contains the engine and hydraulic level controls, and the cage on the front of the A-frame features storage space. Puck Fire's TTRs expand hose capacity to a whole new level.
Turn Table Reels Features
Two-way hydraulically powered roll
Hydraulically articulated tongue winds hose side-to-side
Puck Arch Guard keeps hose on the reel
Hydraulic hose rack
Slewing bearing swivel
Interchangeable hitch
Domed reel ends
Leaf spring suspension
305 or 425 tires
Full control from inside truck; one person operation