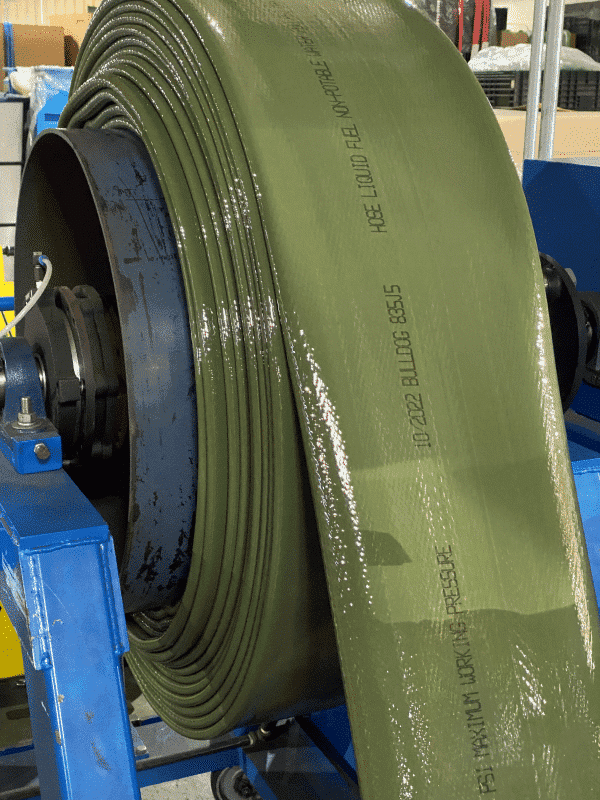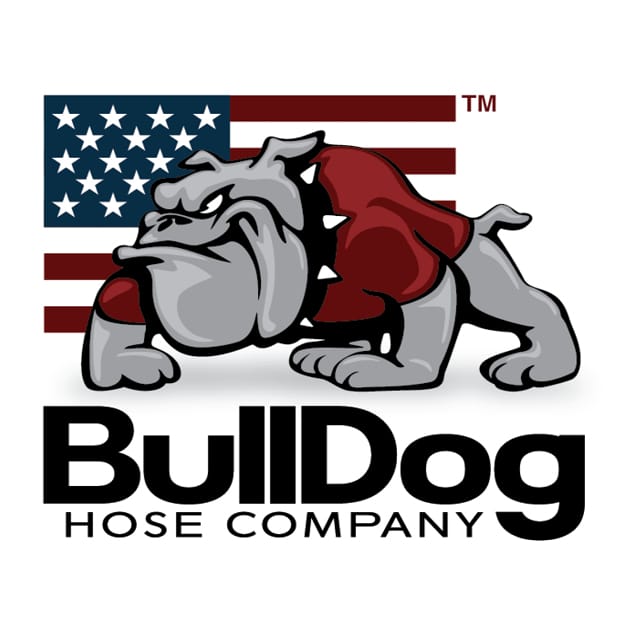 HD Fuel Hose
BullDog's HD Fuel Hose is an ultra-premium lay-flat hose designed to transfer fuel in the harshest conditions. HD Fuel Hose features a through-the-weave one-piece jacket construction with a circular-woven, high-tenacity polyester reinforcement that is completely protected with a tough elastomeric polyurethane cover and lining. This modified hose is designed to provide maintenance free performance.
Setting it apart from the standard fuel hose, HD Fuel Hose is manufactured with a harder plastic to resist abrasion in all environments and intended to withstand the most demanding conditions.
While at working pressure, maximum elongation is held under 3% due to the use of specialty yarns in its customized construction.
Fuel Hose Features
No corrosion or scaling. Resistant to fuels, chemicals, UV, ozone, weathering, hydrolysis, and microbiological attack.
Long-term storage in coiled configurations will have minimal impact on hose life.
Available with and without bonding wires, conforming to MIL-PRF-370 Type C, are fitted to allow couplings to be electrically bonded when transferring fuels.
Wide range of couplings, manifolds, and hardware available for connecting the hose to additional segments, fluid supplies, or auxiliary hardware.