Fire Couplings & Adapters
US Coupling designs and manufactures lay flat hose fittings for the firefighting industry with fitting sizes from 1″ to 12" diameter. Our in-house manufacturing from start to finish on each fitting ensures a reliable fitting for your fire ground operations. US Coupling products are 100% produced in North America.
Storz Suction Hose Couplings
Multi-Lug Couplings
Storz Coupling Sets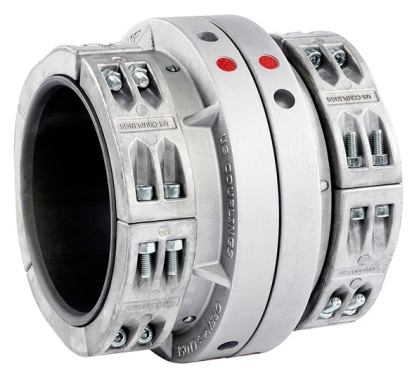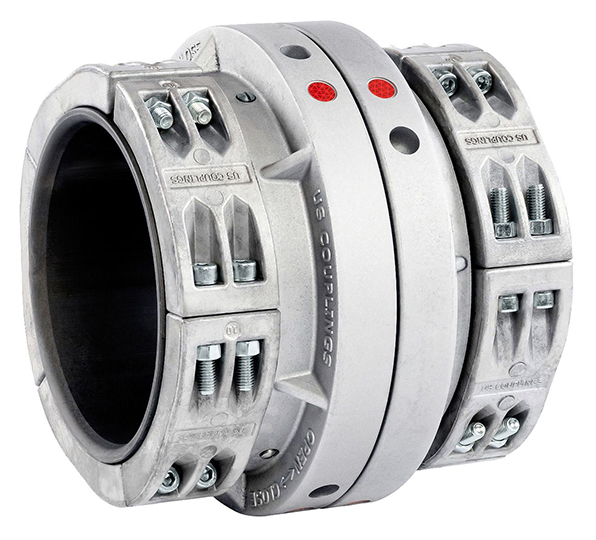 U.S. Coupling manufactures Storz suction hose couplings from 4" to 12", and NH Threaded suction hose couplings from 2.5" to 8". This U.S. Coupling Storz coupling is for ridged PVC suction hose.
Upon recognizing a market need for a fitting manufacturer to be responsive to the unique requirements of the equipment builders for large scale industrial firefighting equipment, U.S. Coupling has stepped into the role. Designing, manufacturing, and supplying lay-flat hose fittings and accessories for this specialist niche market with connections up to 12" in diameter.
Storz Couplings are one of the most popular hose coupling when connecting lay flat hoses. The 4-lug version is a specialty coupling used in the Industrial Fire market for large scale firefighting operations. The U.S. Coupling 12" 4 Lug (305mm) Storz couplings consist of 3 primary components: Storz head, head end shank and a segmented collar.  With a rated working pressure of 250 psi (17.2 bar), these Storz couplings provide a robust and reliable coupling when moving massive volumes of water.