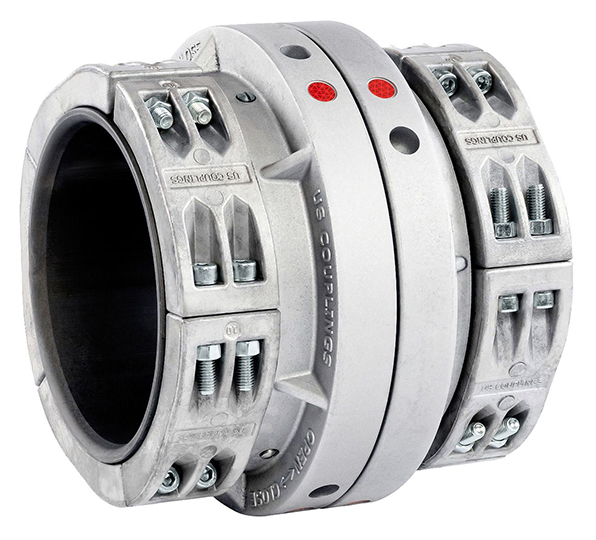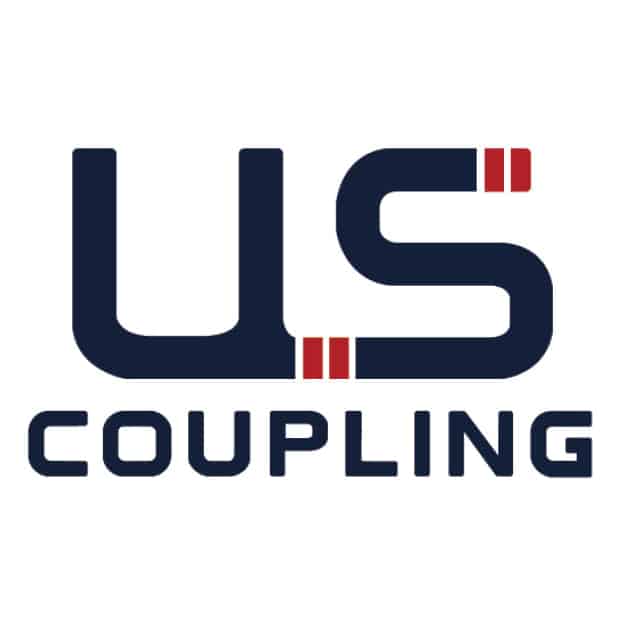 Storz Coupling Sets
Storz Couplings are one of the most popular hose coupling when connecting lay flat hoses. The 4-lug version is a specialty coupling used in the Industrial Fire market for large scale firefighting operations. The US Coupling 12" 4 Lug (305mm) Storz couplings consist of 3 primary components: Storz head, head end shank and a segmented collar.  With a rated working pressure of 250 psi (17.2 bar), these Storz couplings provide a robust and reliable coupling when moving massive volumes of water.
Components:
Storz head is produced from A356.2 aluminum alloy, utilizing a permanent mold casting process with a heat treatment of T-6.
Hose end shanks are machined from aircraft grade aluminum extrusion alloy 6061 with a heat treatment of T-6.
Segmented collars are produced from A356.2 aluminum alloy casting with a T-6 heat treatment.  Segmented collars utilize (5) segments per collar assembly with each segment consisting of 2 stainless steel bolts each.
Secondary Components:
Storz head safety lock.  The safety lock is produced from stainless steel and is a plunger type locking device, thus eliminating the lever lock type, cutout in the Storz head.  The lock can be secured in the open position during the coupling connection process.