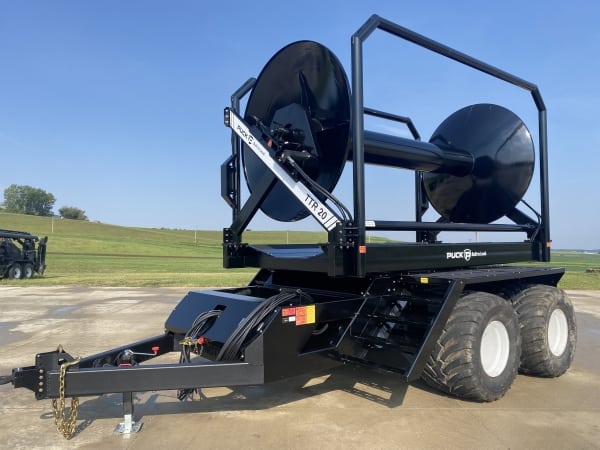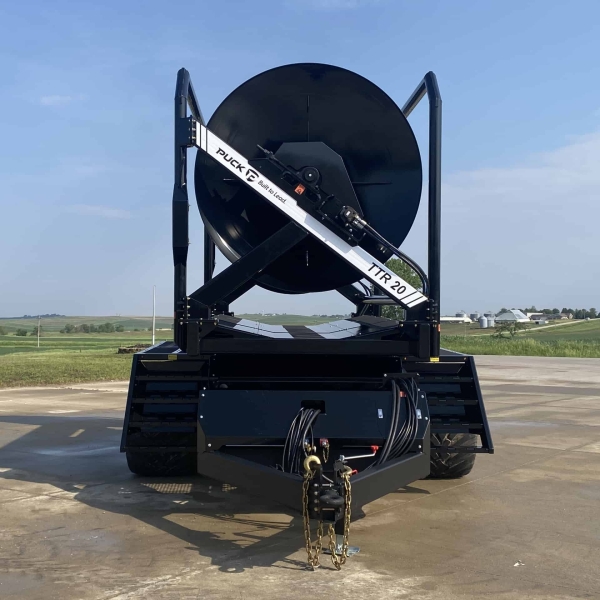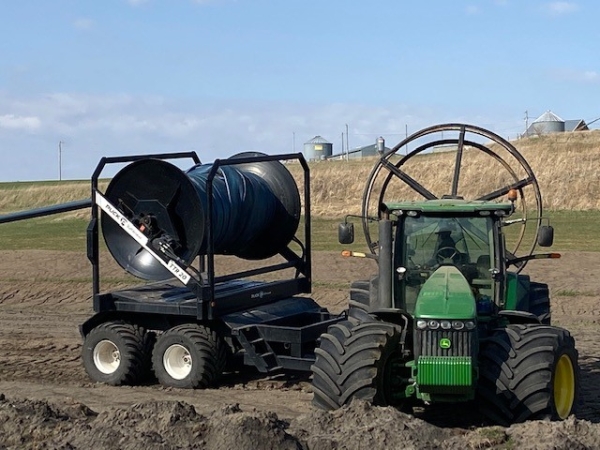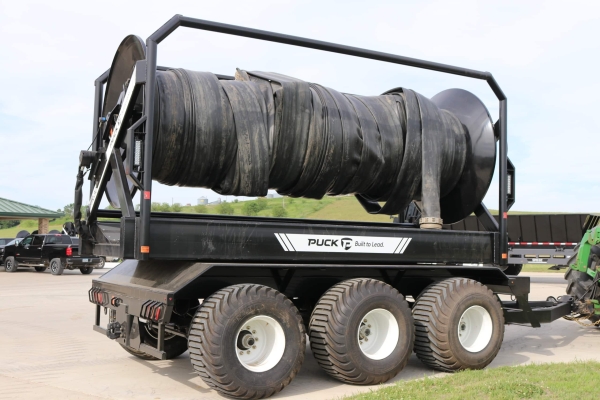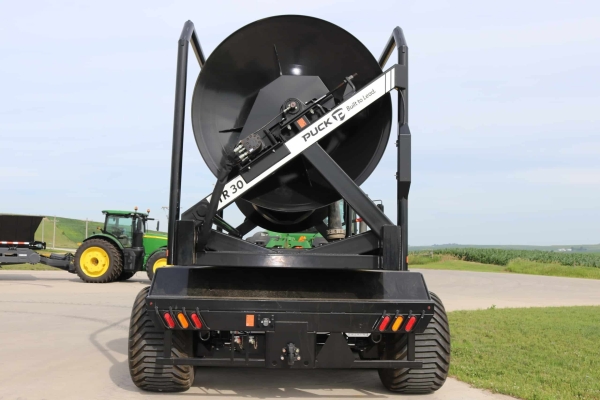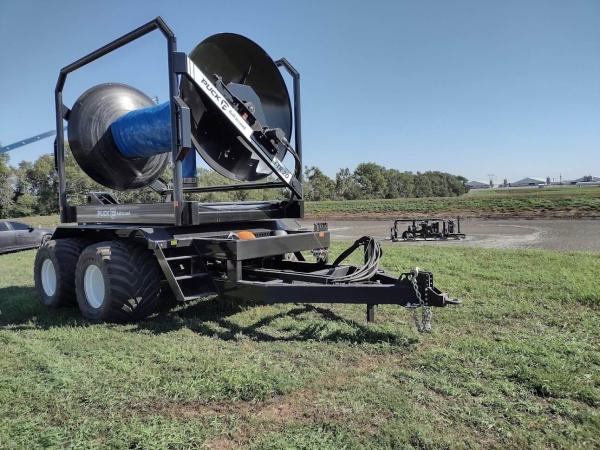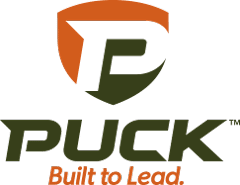 Turn Table Reels
Puck Turn Table Reels take transferring and deploying hose to a whole new level. With unmatched design and usability, these manure application hose carts are the answer to all operations using lay-flat hose. With full hydraulic control from the cab, you can enjoy the comfort of safety. Puck hose reels have the capacity applicators require to cover more territory, as the TTR 20 can hold up to 2 miles of 8″ hose or 1 1/2 miles of 10″ hose. Taking it a step further, the TTR 30 can manage 2 3/4 miles of 8-inch hose at a time or 1 1/2 miles of 10-inch.
With 120 degrees of rotation on the TTR 20 and 140 degrees on the TTR 30, you can not only fill the cart to the edges, but can also pick up the hose without damaging it. Puck's patented Arch Guard design on the turn table reels keeps the hose from going over the sides. The tapered domed reel ends prevent hose from rolling, twisting and cuffing while reeling hose.
Rear LED lights illuminate the back side of the cart to light up the operation where tractor lights cannot reach. Grip tape on the built-in steps on the sides and rear of the hose cart allow users to maintain safe footing on the platform in any condition. Whether wet from rain or covered in a layer of liquid manure, the integrated pass-through steps give operators safe access to the cart.
Turn Table Reel Features
Up to 120-degree (TTR 20) and 140-degree (TTR 30) turning capacity
Two-way hydraulically powered roll
Hydraulic tongue jack and hand pump
Hydraulic hose rack
Puck Arch Guard keeps hose on the reel
Slewing bearing swivel
Interchangeable hitch
Domed reel ends
Two hydraulic motors
Leaf spring suspension
Modular components
Steps on the sides and rear bumper with grip tape
425 or 710 tires
Full control from inside truck or tractor cab; one person operation