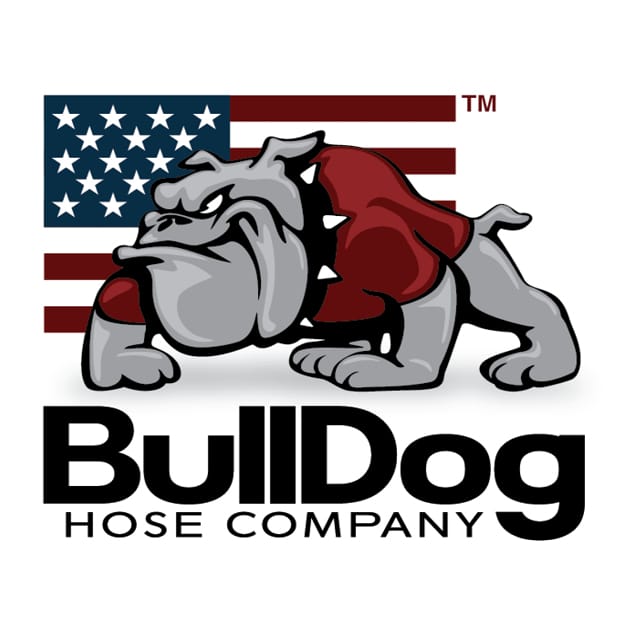 Armour Guard®
BullDog Armour Guard® is a lay-flat, flexible water-discharge hose that brings impressive flow to any oil field. It combines the lightweight, compact features of a unique nitrile/PVC blend with enhanced durability and abrasion resistance as compared to a conventional rubber hose. Armour Guard features a heavy-duty, one-piece design with all-synthetic, extruded-through-the-weave materials. This allows the hose to expand under pressure, decreasing friction loss and increases water flow. The ozone-resistant synthetic rubber liner and cover totally encase and protect the high-performance inner nylon reinforcement from the effects of abrasion, chemicals, and heat. Armour Guard™ cleans easily and offers ease of maintenance. The standard color is black.
Armour Guard® Features
Improved friction loss over a conventional jacketed hose
High-pressure capability featuring 300 PSI working pressure
Compact, lightweight and flexible. This hose is ideally suited for firefighting and other demanding industrial applications
Required minimal storage space
No drying or racking required
Nitrile-rubber cover eliminates additional weight issues caused by water pick up during use and greatly increases abrasion resistance, providing a long service life
Best in class adhesion provides enhanced hose performance and increased hose life.
Exceptional heat resistance as exhibited in BS 6391 Hot Cube Test
Peak performance in a variety of environments, with optimum operating temperatures ranging from -36ºF to 158ºF (-37º C to 70º C)
Excellent flow characteristics
Cover resists fuels, oils and a wide range of chemicals
Available in 1 1/2" and 2 1/2" hand lines
Armour Guard is manufactured to meet or exceed
NFPA 1961 standard.