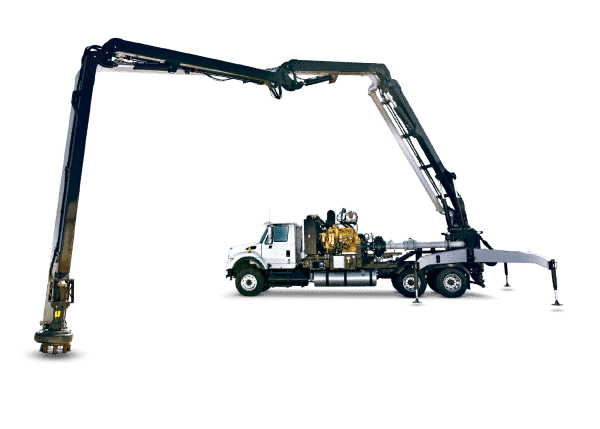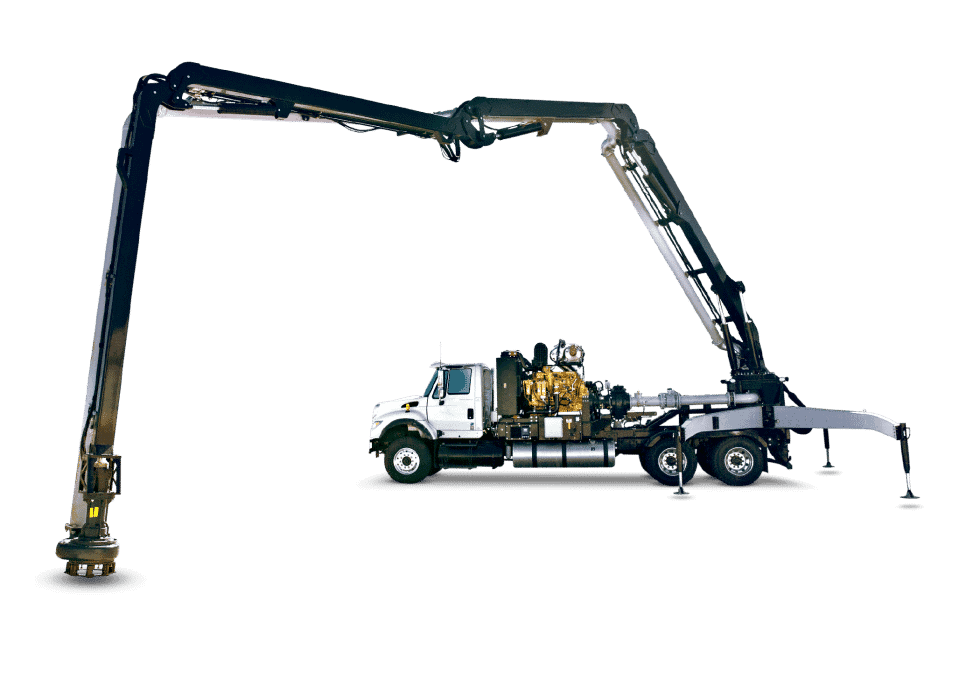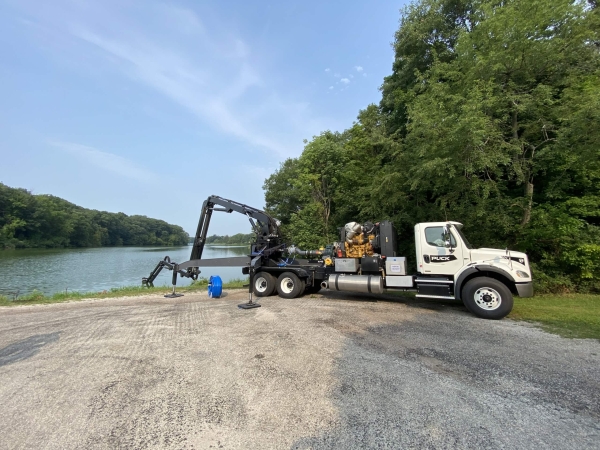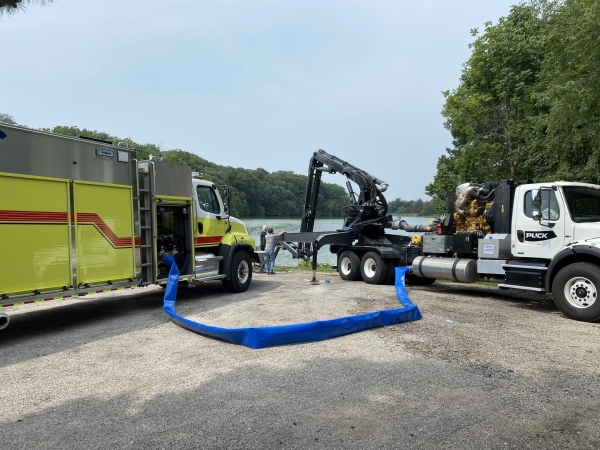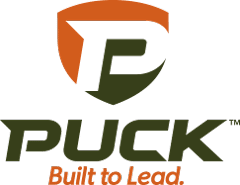 Boom Truck
$500,00 – $2.000,00
Puck lead pumps, like the Boom Truck, bring world class pumping capabilities to your liquid delivery operations. With a 70 foot reach and 4-section Z-fold, the Puck Boom Truck allows operators to go down and into deep storage, up and over a wall, as well as up close and into a pump out.
Setting it apart from other lead pumps, this Boom Truck operates two pumps simultaneously – a direct drive 6819MPC main pump and a 10NNWH hydrostat-driven boom pump. Perform lagoon cleanouts with the Puck Boom Truck at your wastewater treatment lagoon. Equipped with the LightSpeed control system, this liquid transfer pump unit is built for performance.
Combining the LightSpeed control system alongside the great features that come standard on most Puck equipment, operators get near-instant pump control accessible anywhere from almost any device, while safely controlling the boom with a remote control. All Puck equipment is built with our proven expertise and designed for optimal performance.
Boom Truck Features
LightSpeed Operating System
Can be used with customer preferred chasses: International, Freightliner, Peterbilt, and more
Shorter wheelbase and truck length (minimum 273″/83.2 m)
Compact rear mounted boom
Centralized control center
True 8 in ID steel FDS with minimal flow obstructions
Fast setup times
275-300 gallon fuel capacity
Large outrigger footprint for improved stability