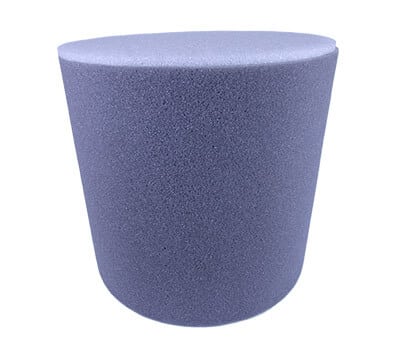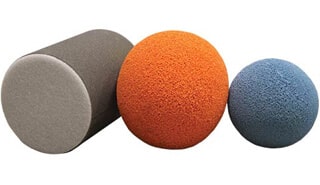 Foam Pigging Bullets and Balls
Regular upkeep and maintenance are vital to ensuring your mainline and drag hoses are long lasting and stay in peak condition. Cleaning out the line is the best practice for proper hose care — it makes rolling hose back onto the cart easier and causes less wear and tear. Puck stocks all the essential accessories and parts you need to maintain your hoses' performance and keep your application operation on track.
Guidelines and Tips for Pigging
Ensure everyone is aware of the dangers of compressed air and maintain a respectable distance of 50 feet from the hose and any units when the line is under pressure. Never break couplers until all pressure in the system is diffused.
Use gravity to your advantage. Air compressors may not be able to push liquid over big hills. Flow back into the pit through the pump when necessary, or use a portable launcher to start from the top of a hill.
Do not allow pumps to spin as air flows through bypasses freely. Be sure to engage clutches if available.
For better air compressor performance, upgrade the air hose to a larger diameter (1.5″ Air Hose – in stock at PCE, call to order)
Recommendations for compressor sizes: 6″ hose, 185-250 cfm; 7″ hose, 250-375 cfm; 8″ hose, 375-600 cfm
Use a pigging bullet or ball for best performance.