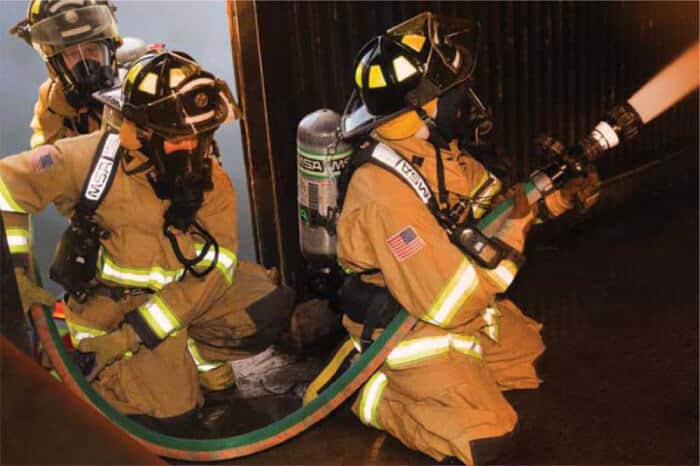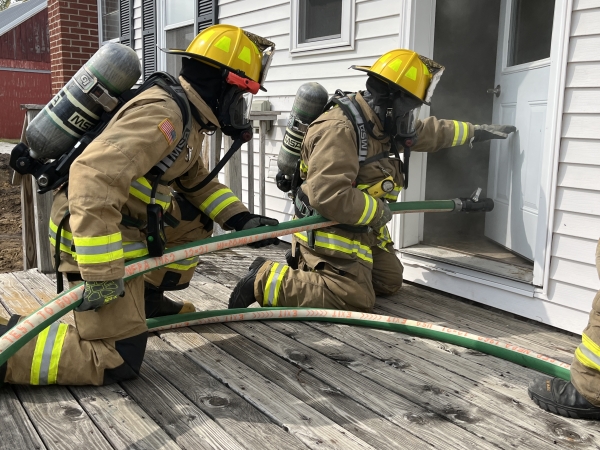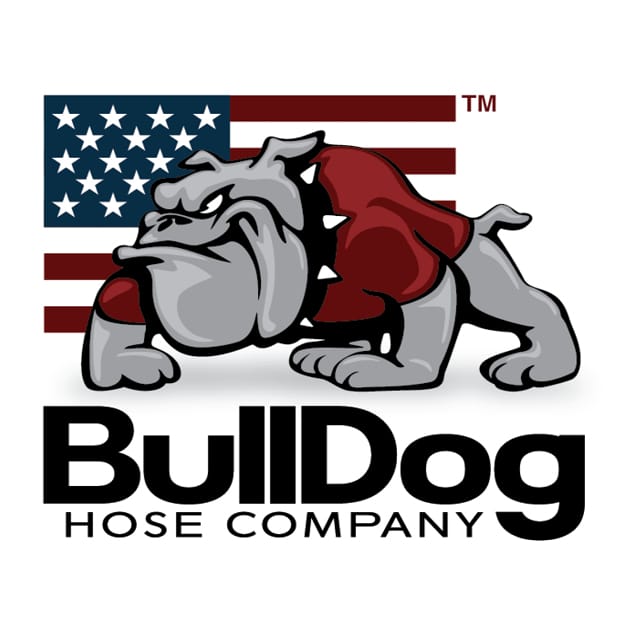 Hi-Combat II
Hi-Combat II leverages the latest firefighting hose technology to power aggressive interior combat operation. Its unique double-jacket hose design gives combat firefighters the performance, flexibility, and endurance to face the toughest challenges. A special weave, high-tech nylon-polyester outer jacket encases an inner lining consisting of a one-piece, extruded through-the-weave hose for optimum performance and reliability.
With high-visibility material woven right into the hose, firefighters can follow the 'exit' and arrow markings to safety. BullDog can also add up to 32 custom characters sewn into the hose.* Hi-Combat II hoses are available in five NFPA colors extruded through the weave, not dyed, and will not bleed or wear off. This firefighting hose combines high resistance to heat, abrasion, and chemicals with unmatched kink resistance and superior ease of drag.
Engineered by BullDog, Hi-Combat II is guaranteed to meet specified burst pressure and exceed the NFPA 1961 standard. Hi-Combat II's super powerful attributes set standards for fire hose that every firefighter deserves.
* Available on 1-3/4" and 2" only. 1000' minimum order requirement.
Hi-Combat II Features
Designed for Aggressive Interior Combat Operations
Minimized Friction Loss
Excellent Kink ResistanceKink resistance exceeds that of conventional jacketed hose.
Superior Abrasion PerformanceAbrasion-resistant outer jacket is designed and manufactured to withstand a minimum of 2,000 cycles on the U.L. abrasion test and 12,000 cycles on the F.M. abrasion test programs.
Lowest Drag CoefficiencyDrag coefficiency is the lowest of any fire hose BullDog has tested, making it easier to advance during attack operations.
Ideal for Personal Portable Monitors and High-Rise Firefighting Operations
Anti-Burst Technology Ensures it will not burst catastrophically — even with a 1/2" diameter hole through both the jacket and liner.
Exceeds StandardsHi-Combat II is manufactured to meet or exceed the NFPA 1961 standard.
Chemical-Resistant LinerProtects from exposure to water and contamination by most chemical substances, hydrocarbons, oil, and grease.
Temperature range -36°F to 158°F (-37°C to 70°C)
ULC Available on 1-3/4" and 2-1/2".