June 6, 2023
Torsion Flex Toolbar Product Overview
Inspired by our experience in the field, Puck drag hose applicators add efficacy and efficiency to any manure injection operation. With increased width for increased flow, efficient manure application starts with Puck toolbars. We offer a variety of toolbars in the manure industry with varying application rates, from finishing bar manure to dairy. Depending on what kind of tillage you're comfortable with, Puck toolbars will distribute more manure down into the furrow.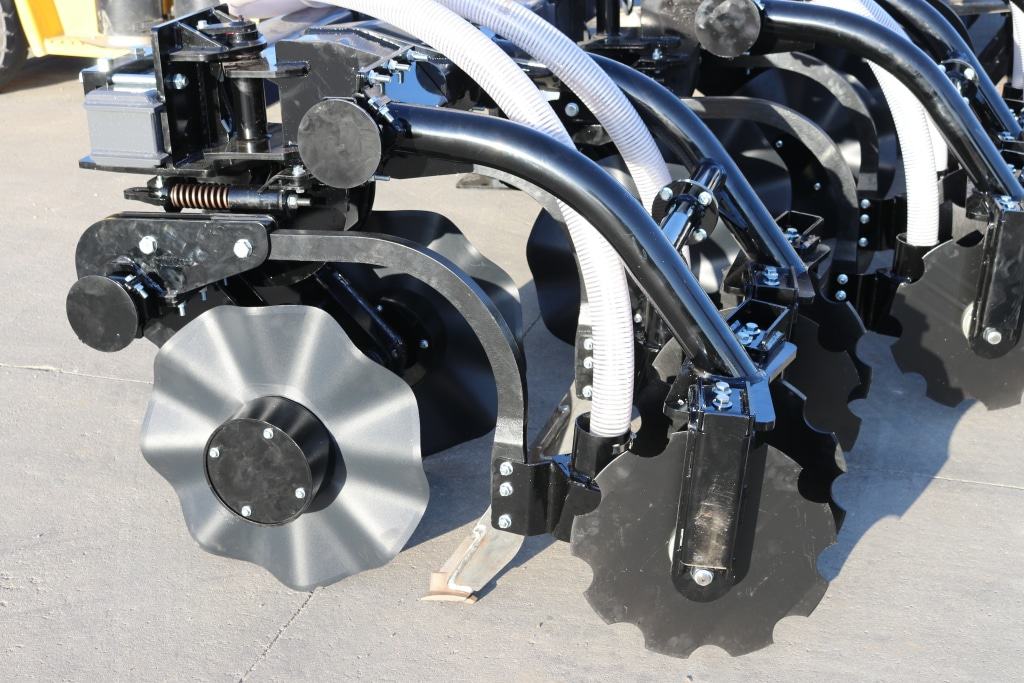 The Torsion Flex is designed to apply up to 12,000 gallons per acre with a rolling coulter. The toobar can be configured for 14 rows on 30 inch spacing. Relative to your need, it can also be squeezed down to as narrow as 24 inch spacings to enable one or two more gang on the toolbar. This would create a 16 row on 32 foot wide toolbar.
This four wheel drive toolbar has two closer arms with one more action of throwing dirt on manure to keep ammonia smell down and give the soil one more chance to mix in the manure for a higher application rate. Additionally, the Torsion Flex Toolbar has spring-assist to center itself with direction of travel more than 20 degrees in both directions for contour in the field.
The idea with the Torsion Flex is to eliminate a little bit more of the stress points, so torsions are on the moving parts that would go into the ground. Depending on how much disturbance your operation needs, eight wave coulters and 13 wave coulters are available. Another addition to the Torsion Flex toolbars is the rigid shank. This faces down and can either be fitted to hold downtube or add another sweep on the bottom. The extra sweep allows for more disturbance for increasing manure application rates.
Toolbar Standards
As is standard with all Puck toolbars, the Torsion Flex has a mechanical distributor. This beats up the manure one last time with some cutting action to ensure even distribution. On the backside of the toolbar, a two-way controlled valve hydraulically opens or closes the gate from the tractor's cab for clean out. Another standard among our toolbars is the Z pipes, which are compatible with Puck's four wheel drive mounted swingarm setup. This swingarm can be put on a 4WD tractor with articulating in the center. This ensures all the weight and pull is transferred onto the tractor for easier maneuverability. The adaptable widths and folding bars make road transportation and storage with the Torsion Flex Toolbar easy and convenient.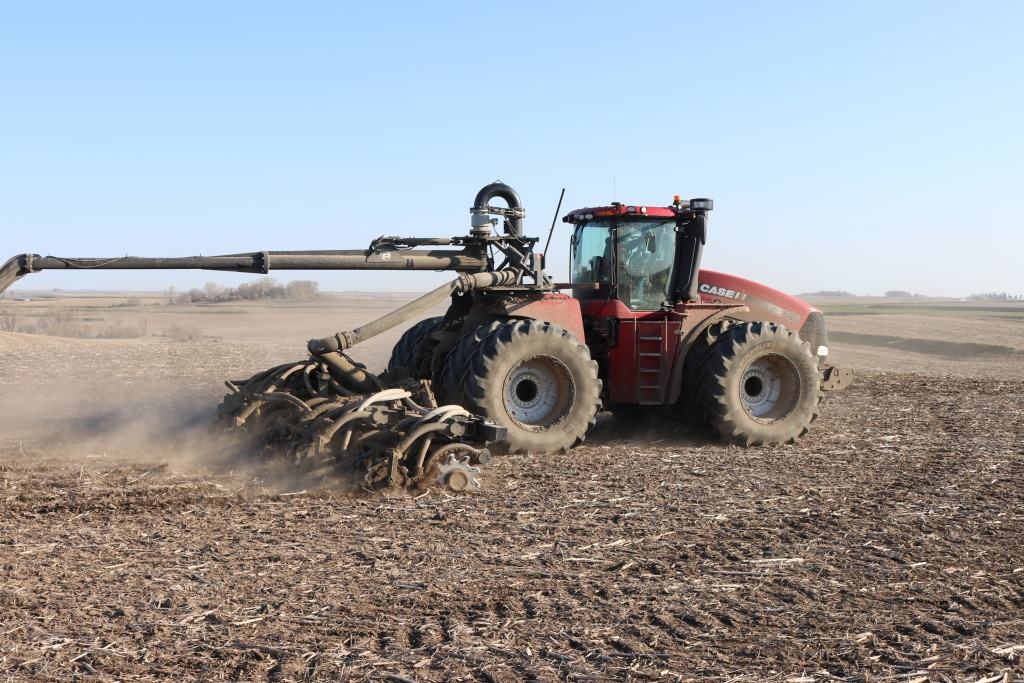 Whether you're looking for something to go on a 4WD tractor or you want something with a front wheel assist, Puck has a toolbar for your specific liquid transfer operation needs. For more information on the Torsion Flex Toolbar, check out the product flyer or product overview video. You can also contact a member of our sales team to learn how Puck toolbars can assist your operation.