April 19, 2023
Tandem Axle Force Feed 5770
Puck Force Feed trailers bring world-class pumping capabilities to your liquid delivery operation. Built from experience, our force feed trailers set up in minutes and deliver safe, efficient performance in any pumping situation. With Force Feed trailers, you can reduce startup time and overcome self-priming limitations.
The Tandem Axle Force Feed 5770 (FF 5770 T) is a lead pump with a Rear PTO Cat 13b engine. The engine creates 577 horsepower to power the 6819 MPC Cornell pump along with a Hydrostat that will drive the 10NNWH on the stick. To reach further depths and bigger lagoons, this unit can also be used as a Warthog, that can power an auxiliary pump like a Lagoon Feeder.
As a standard on Puck equipment, the FF 5770 T comes with LightSpeed for complete wireless control. LightSpeed can do all of the major applications. It can startup, shutdown, idle up, idle down, show engine diagnostics, and any controls that you would need out in the field. Energy-saving submersible feeder pumps deliver high flow rates without sacrificing power, while LightSpeed constantly monitors and adjusts your feeder and primary pumps for peak performance. 
All of the controls on the Force Feed Tandem are hydraulically driven, from shooting the pig to opening the gates to outriggers and the functions of the boom. The three section boom gets up to 45 feet of reach to service pits up to 18 feet deep, and can be controlled with a remote control. Additionally, Puck has added on agitation that provides 180 degrees in the pit.
Even with the compact design, the FF 5770 T has the features you'll want out in the field, with the ability to do agitation return straws. There are also hookups for your Warthog capabilities going into lagoon feeders. The heavy-duty gooseneck chassis integrates fuel storage along with depth, and can also be used for extra storage, with enough room for a four-wheeler.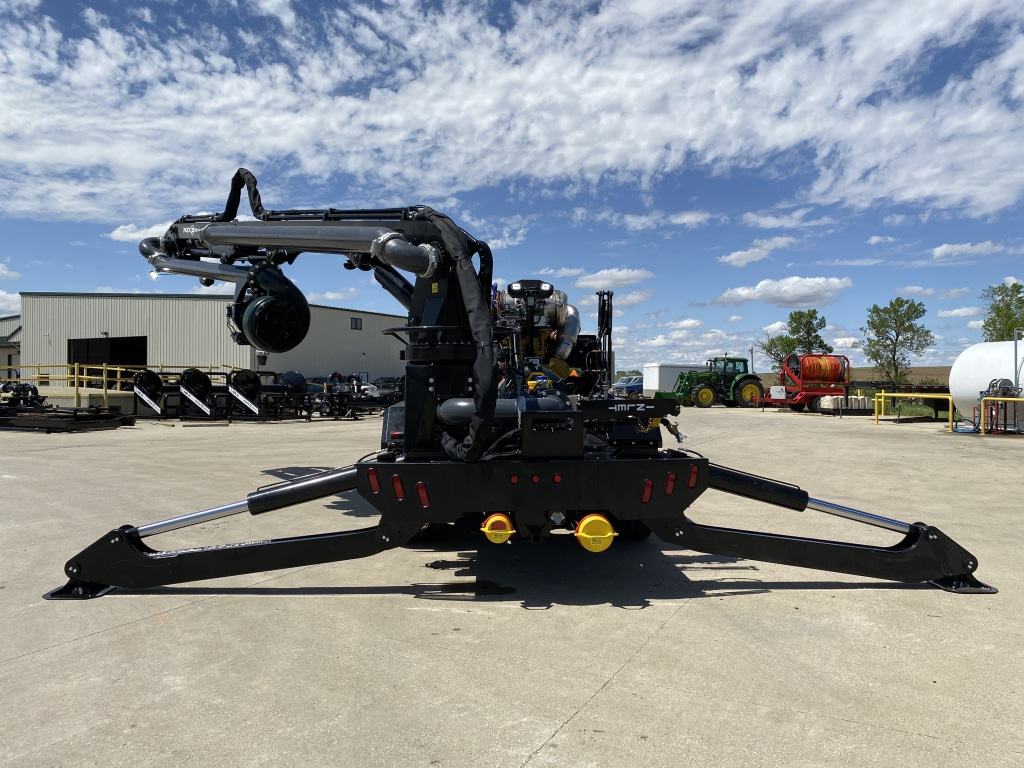 For more information on the Tandem Axle Force Feed 5770, check out the product flyer or product overview video. You can also contact a member of our sales team to find out how the FF 5770 T can help your operation.