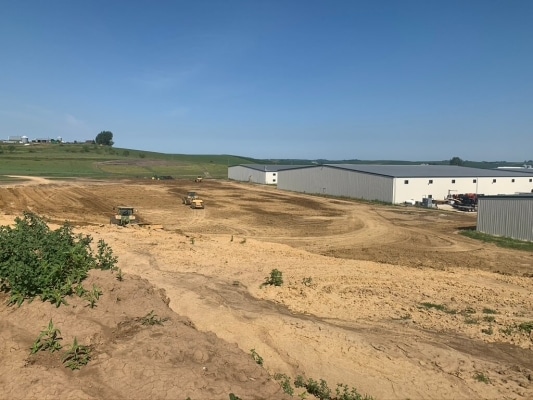 July 20, 2021
Puck Breaks Ground On New 100,000-Square-Foot Expansion Project
Manning, IA (July 20, 2021) – At the company's main campus in Manning, Iowa, Puck Enterprises broke ground for the construction of a massive 100,000 square-foot expansion that will significantly enhance Puck's production capabilities. Foundational work is slated to begin later this July. Once completed, the new building will usher in the next chapter for the industry-leading liquid transfer equipment manufacturer.
"We've been very excited about this project that is happening," said Jeremy Puck, President and CEO of Puck Enterprises. "And it's happening because of all of our customers' loyal support for all of our products."
As Puck continues to grow, so does the need for more production space. The 100,000 square-foot building will serve a handful of different manufacturing functions. There will be an automated powder coating line, allowing the company to have greater throughput. Puck plans on adding twice as many welding bays as they currently have and tripling the assembly space.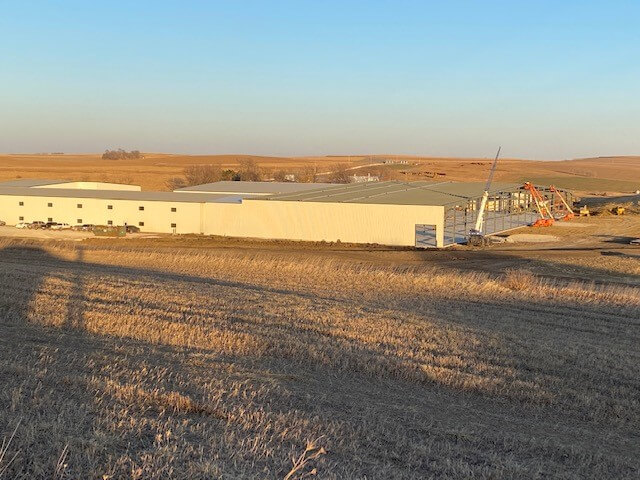 This new building will connect the current manufacturing line to the central warehouse. The location of this expansion will also bring the product closer to the facility where all of the finished product is stored.
Jeremy Puck continued, "We are always pursuing innovation and efficiency, whether that's in the products we build for our customers or in the way we manufacture them. This new expansion is the next step towards being more efficient than ever before, allowing us to focus on building the most innovative equipment on the market."
Puck has been expanding its campus' footprint in Manning, Iowa, since 2010. Today, in addition to the ever-growing headquarters, the company has satellite locations in Farley, Iowa; Worthing, South Dakota; and Osijek, Croatia.
For more information about the history of Puck through the years and into the future, check out our company timeline.
About Puck
Iowa-based Puck Enterprises has been at the forefront of creating innovative liquid transfer products and technology since 1979. Forty years later, Puck leads the liquid transfer industry. The company's 140+ employees understand the importance of building equipment that moves industries forward and improves the lives of the people who use it around the world.