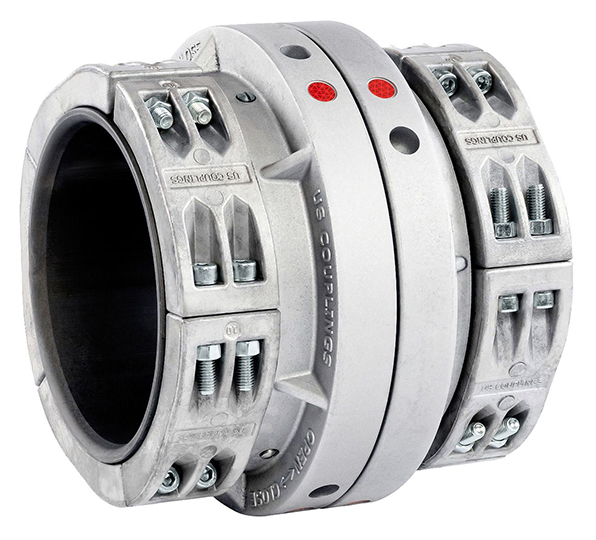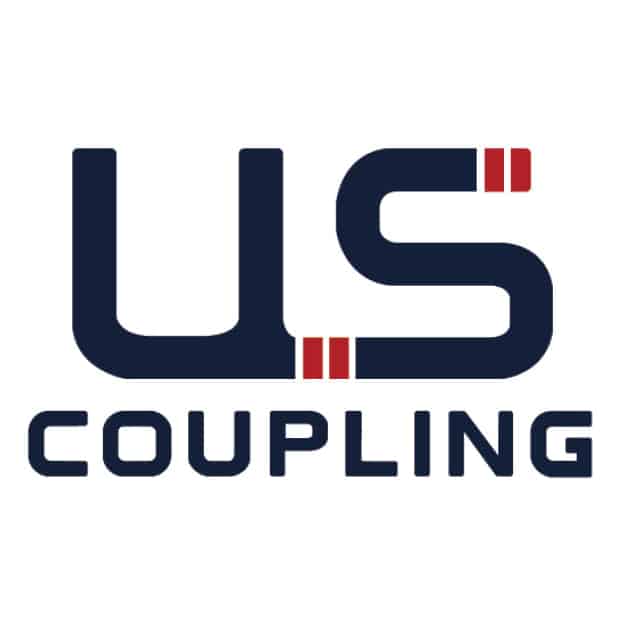 Storz Coupling Sets
Upon recognizing a market need for a fitting manufacturer to be responsive to the unique requirements of the equipment builders for large scale industrial firefighting equipment, U.S. Coupling has stepped into the role. Designing, manufacturing, and supplying lay-flat hose fittings and accessories for this specialist niche market with connections up to 12" in diameter.
Overview:  Storz Couplings are a popular hose coupling used for the connection of layflat hoses.  The 4-Lug version is a specialty variety used in the Industrial Fire market for large scale fire fighting conditions.  US Coupling 12″ – 4 Lug (305mm) Storz couplings consist of 3 primary components:  Storz head, Hose end shank, and Segmented collar.  Rated working pressure is 250 psi (17.2 bar).  Product is produced 100% in North America.  All aluminum components are fully anodized.
Components:
Storz head is produced from A356.2 aluminum alloy, utilizing a permanent mold casting process with a heat treatment of T-6.
Hose end shanks are machined from aircraft grade aluminum extrusion alloy 6061 with a heat treatment of T-6.
Segmented collars are produced from A356.2 aluminum alloy casting with a T-6 heat treatment.  Segmented collars utilize (5) segments per collar assembly with each segment consisting of 2 stainless steel bolts each.
Secondary Components:
Storz head safety lock.  The safety lock is produced from stainless steel and is a plunger type locking device, thus eliminating the lever lock type, cutout in the Storz head.  The lock can be secured in the open position during the coupling connection process.