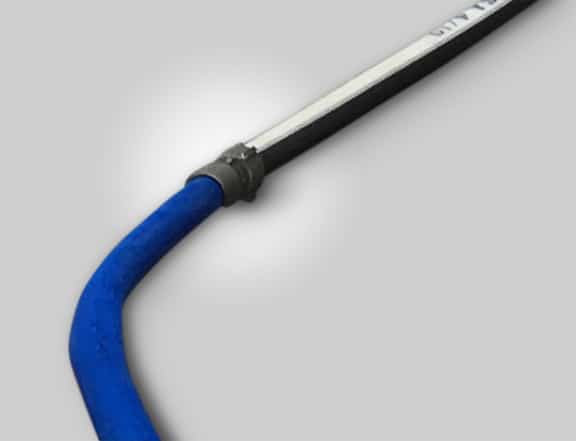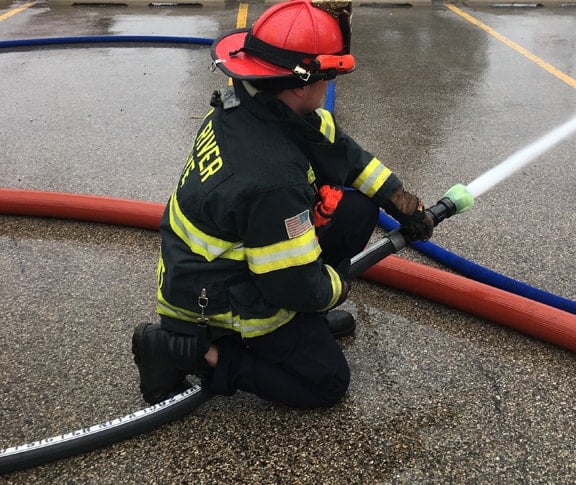 FireguardTM
Fireguard™, BullDog's latest innovation, is a premium double-jacket hose that takes average attack lines to the next level. Its unique design gives combat firefighters the performance, flexibility, and endurance to deal with the toughest challenges. A unique weave, high-tech polyester outer jacket encases an inner lining consisting of a one-piece, extruded-through-the-weave hose for optimum performance and reliability.
BullDog Fireguard is compact and easy to transport, making it the ideal fire hose for brush trucks, fireboats, or other situations in which firefighters have limited space. It matches higher heat, abrasion, and chemical resistance with hose-protecting anti-burst technology and superior ease of drag—a list of features that translate to a rugged, reliable firefighting tool.
Fireguard™ Features
First in the Fire IndustryAvailable in 10-foot lengths. Fireguard can be used off the Chiksan® Swivel as a 'pigtail' or attached to the end of your existing attack hose to deliver the benefits of an aggressive interior attack hose.
Compact and FlexibleFireguard's compact design makes it easy to deploy and use on brush trucks or fireboats where the firefighters have limited space to operate.
Unrivaled Kink ResistanceA special weave, high-tech design eliminates kink as well as the reduction of flow.
Anti-Burst TechnologyEnsures it will not burst catastrophically — even with a 1/2" diameter hole through both the jacket and liner.
Exceeds StandardsFireguard is manufactured to meet or exceed NFPA 1961 standards.