Pump Units
We initially built our reputation through quality manure pump units and high-performing manure dragline equipment. Designed based on firsthand experience in the field, our slurry pumping equipment will quickly improve the efficiency of your dragline manure application operation. Our pump lineup includes a wide variety of cutting-edge booster pumps and lead pumps for dragline applications.
Click to learn more
Booster Pumps
Boom Truck
Force Feed Trailers
Self Prime Trailers
Lagoon Feeder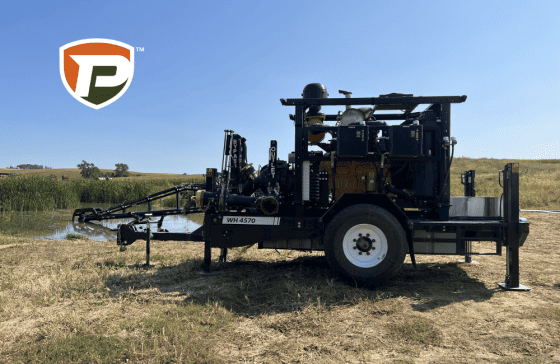 Manure Pump Unit
Whether it's a booster pump to gain more gallons, or a lead pump to get the flow going at the pit, Puck's full lineup is sure to have the right combination of power and capability to fit your operation. Our horsepower options can range from 150 hp booster, paired with smaller manure pumps, to our 750hp Warthog. These liquid manure pumps are made with efficiency in mind, so whether you need to pump 1000 or 6000 gpm, we have the right equipment for your liquid transfer operation.
Manure Pump Unit
Next-level power and performance from Puck, the Boom Truck manure pump unit is engineered for versatility and designed to attack the task at hand — without compromise. This slurry pump truck has a 70', 4 section Z-fold boom and two Cornell pumps. The Boom Truck pump unit is built for performance with a 6819MPC main pump and a 10NNWH hydrostat-driven boom pump. Combined with the LightSpeed control system, operators get near-instant pump control accessible anywhere from almost any device.
Pump Unit
Reduce startup time and overcome self-priming limitations with Force Feed lead pumps. Extend your reach and maximize your output with the Tandem Axle Force Feed units, which can service pits up to 18 feet deep. Puck Force Feed units also have the option to be paired with a Puck Lagoon Feeder, which lets the Force Feed trailer also service large lagoons. The Force Feed trailers offer more horsepower and the ability to go up and over a slurrystore, and maintain  all the highly regarded automatic functions on our equipment.
Each of these liquid transfer pumps are equipped with the LightSpeed control system for near-instant pump control accessible anywhere from almost any device. LightSpeed also gives the operator the ability to start up and shut down, shut gates, shoot pigs, recirculate, monitor pressures, and so much more.
Manure Pump Unit
Puck Self Priming trailer is fitted with a 10STX self priming pump and is directly driven by a 174 hp engine. With the right connections, this compact trailer pump unit can create enough pressure for a mass agitation system, feed a larger pump in the field, and can simply relocate water to its intended destination.
This liquid transfer pump has two hydraulic output gates, flowmeters on the inlet, and is equipped with a jib crane to help with large, cumbersome hoses. As with all our manure pump units, LightSpeed is an equipped feature that gives the user the opportunity to monitor and operate the unit from anywhere with a connection.
Manure Application Pump Unit
Adaptable to all Puck lead pumps, the Lagoon Feeder is a 55' long liquid manure pump unit designed to pump more gallons per gallon of diesel fuel consumed. Puck Lagoon feeders offer several options for header pumps, and can be run simultaneously when hooked up to any of our lead pumps. The heavy-duty chassis is centered around the 10 inch delivery pipe for increased flows, and also has dualed road tires to make travel easy.