April 1, 2021
What Works in Liquid Manure Equipment
Your typical liquid manure equipment can be taken for granted by many users. But can you discover new aspects of a manure cart? After all, moving manure across a farm can be tricky business. But, what about on a construction site or other space where tons of people and animals live? Are you using your liquid manure equipment in the correct way?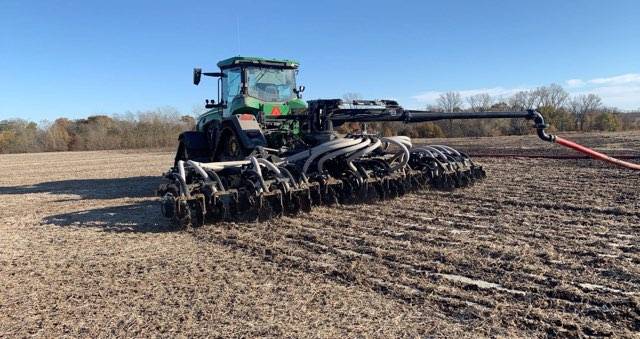 How to use liquid manure carts
Liquid manure carts are ideal for clearing out an area and moving it safely away. While that might sound a little general, Puck evolves the process to a new level. If you haven't already, we invite you to visit our hose carts product area. This is when you might say, what does this have to do with a manure cart?
Well, the issue at hand is all about scale. There are plenty of muck carts, manure carts and liquid transports to be had on the open market. But what do you do when your manure transportation needs move past that which can be scooped into a cart?
Puck lives to support the harshest conditions for manure application and transport. By ditching the concept of the small-scale manure cart for a large-scale Puck hose cart shows where Puck is heading. Two-way hydraulic powered in a tapered dome is pretty impressive.
But, the real goal is in how you use a manure hose cart. Basically, the manure hose cast has to be moveable in the field. It also needs to be strong enough to move high volumes of manure. Just imagine having fire hose durability and hose quality to move your manure. The maximized hose life is enough to entice anyone to make the jump up to the hose cart.
How to use manure spreaders and other liquid manure equipment
Let's apply the same strategy to liquid manure spreaders. A typical agricultural manure spreader is designed to take a container of manure and spread it in a specific area. Whether the purpose is to return nutrients to the soil or best aid growing crops, the overall goal remains the same. We spread manure to keep the agricultural cycle going year in and year out.
Puck takes the idea of liquid manure spreaders to the next level. Let's look at the pull type toolbar. An industry favorite for manure application, the width of the pull type toolbar allows for efficient and effective spreading. Paired with that custom Puck 8" swingarm, it's easy to attach to your current equipment.
Plus, you can store it away on your farm with great ease. It's not enough to have the best solution, but to have your equipment work as a functional piece of your agribusiness.
The Hose Reel is the industry's best tool for liquid transport
The hose reel is one of the cornerstone products at Puck. All hose reels sold at Puck are meant to make the liquid transfer process easier. Realizing that the customers that turn to Puck are moving great volumes of liquid manure, we want you to consider the Hose Reel this season.
The manure cart of old is designed to take time and a careful hand to deploy. However, the hose reel makes for easy roll-up and deployment based on work area and current need. Planting and harvesting seasons are quite different, so why not have equipment that can meet your needs in the moment?
What is the best way to transport liquid?
Transporting liquids of all kinds is as old as agriculture itself. Puck makes this equipment to match the needs of the agriculture industry as well as our friends in mining, oil & gas, and forestry. You will find that much of the equipment available at Puck has a shared purpose among many industries.
Ultimately, user intent will drive what you need. While liquid manure equipment directly benefits the agricultural community, most of this equipment can be adapted for various purposes. We invite you to study the options available and contact Puck to service your liquid manure equipment needs.