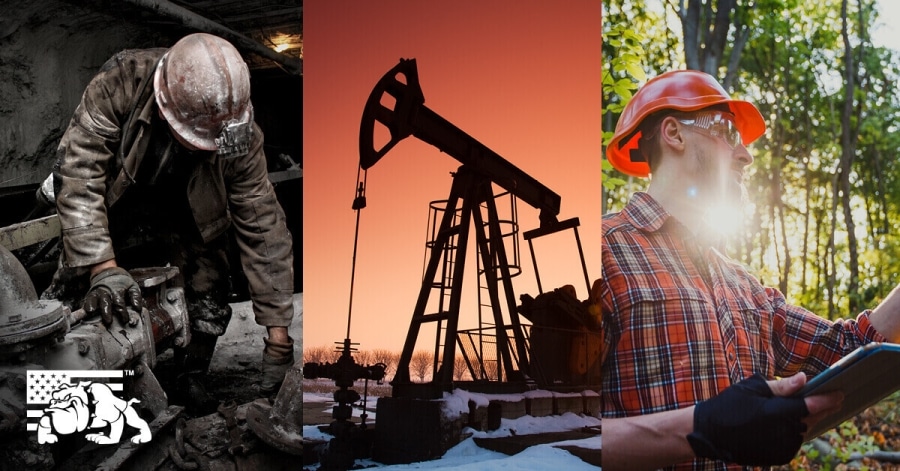 February 19, 2019
BullDog Hose Product Line is More Than Just Fire Hoses
ANGIER, North Carolina - (February, 2019) BullDog Hose Company, an industry-leading premium hose manufacturer, products support more industries than just firefighting. Best known for its high-quality American-made firefighting hoses, the company continues to expand its product line to serve industries such as municipalities, oil and gas, the military, and agriculture. This push stems from the company's recent acquisition by Puck Enterprises, a leading liquid delivery system and manure application equipment manufacturer headquartered in Manning, Iowa.
Oil & gas, forestry, and municipalities operate in various environments. They need hoses that can stand the punishment of harsh conditions. BullDog offers dependable products that fit different roles. For industrial firefighting, companies can rely on Red/Yellow Chief, Redskin/Blueskin, and Rack Hose to be maneuverable hoses in tight quarters situations. BullDog also serves needs for washdown, liquid water, and chemical transfer with hoses like the WAT-Hog, Armour Guard, Fuel Hose, Single Jacket, and Chiller Hose.
BullDog Hose Company is also proud to provide products that help support the military. Critical operations depend on having a reliable supply and logistics chain. Hoses such as the BullDog Fuel Hose and Armoured Chemcoil Hose are specifically designed for safe and reliable fuel delivery and potable water transfer. These hoses are made to go anywhere and handle almost any environment.
Liquid delivery in agriculture is a growing industry, and BullDog hoses are designed to meet the rigorous tasks for agricultural applications as well. When growers look for efficiency and quality they look to BullDog hoses. From transferring water for traveling irrigators to Mainline and Drag hoses for liquid manure applications, BullDog has solutions for all farming operations.
"Everyday we create high-quality products that serve different purposes across a wide range of industries," said Jeff Benker, BullDog Hose Company's Southeast Regional Sales Manager. "We always feel proud of the work we do at the end the day here in Angier, North Carolina."
Along with serving various industries, BullDog Hose Company continues to be the leader in premium fire hose manufacturing. They're trusted by fire departments all across North America.
To find out more about BullDog Hose Company's full inventory of hoses, check out our list of hose flyers.