Service & Support
We are ready to assist you with all your parts, repair and maintenance needs! Call our Direct Service Support line at 712.481.9097 to speak with a representative now.
Locations
Conveniently located in the heart of America with three shops in the midwest — two in Iowa and one in South Dakota. We also have an international branch in Croatia servicing production agriculture in Europe, Eastern Europe, Russia, and Asia. Wherever you're located, we're committed to providing our customers the highest-quality products, service, support and parts possible.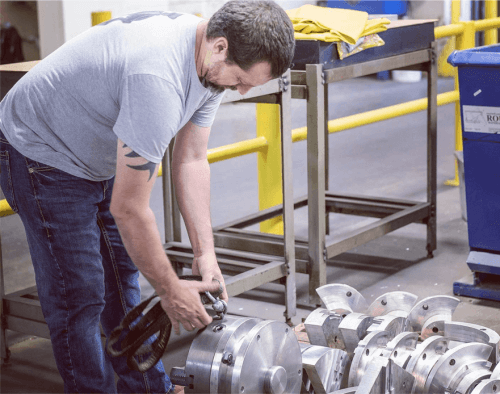 Manning, Iowa 51455
1110 100th St 712.655.9200 833.655.9200
Worthing, South Dakota 57077
47086 Pioneer Street 712.655.9202 833.655.9202
Farley, Iowa 52046
10166 Hartbecke Rd. Suite B Farley, IA 712.655.9203 833.655.9203
Puck Enterprises International Office
Vukovarska 229 C 31000 Osijek Croatia + 385 31 659 229
International Sales Manager
Darko Bilic darko.bilic@puckenterprises.com + 385 97 638 0 115
Puck International D.O.O.
Puck Enterprises' branch in Croatia services production agriculture throughout Europe, Eastern Europe, Russia and Asia, providing sales, service, support and parts for Puck Equipment.
This site is being monitored by one or more third-party monitoring software(s), and may capture information about your visit that will help us improve the quality of our service. You may opt-out from the data that https://fmgaggi.com is collecting on your visit through a universal consumer options page located at https://fmgaggi.com/Unsub/unsub.html